Leh Ladakh has its own great adventure for the travelers who come to explore its beauty with the bike on their one day and two day trip from Delhi. It is also believed as the land of high passes. The Kargil and Leh districts included the form the Indian part of Ladakh. Here, you can see the transcendent and rare beauty of this place. Now, Leh Ladakh becomes the first choice for every traveler who comes for doing the unique activities.
And, It easily explores from Delhi with the bike and is the perfect choice for bike lovers for sightseeing its beauty and gain the amazing experience. Here, you can spot the culture, history and scenic beauty by amazing moon land valleys, centuries-old monasteries, enchanting rivers and crystal clear color changing lakes. Best time to visit this place is Month of June Month of September. And the best journey can be enjoyed through the Leh Ladakh tour package from Delhi. Explore the Leh Ladakh tour in the following manner:
Leh Ladakh Tour Packages
6 Day/ 5 Night Trip To Leh Ladakh
Easily book your 6 day/5 night Ladakh tour package from Delhi for getting the amazing experience. With this package, you will be sightseeing the Leh, Pangong Lake and Nubra Valley. The Ladakh trip carried out through this package combines Bactrian Camel Ride, Camping, Jeep Safari and Monasteries of Indus Valley. And the suitable months for the pick this tour package are May, June, July, August, and September. The Ladakh tour package provides you with the best enthralling experience.
Ladakh Trip amid Hemis Festival
The Leh Ladakh trip can be fully enthralled during the Hemis Festival and the trip will be carried out 8 days and 7 nights long. Amid this festival, you will be sightseeing the places like Pangong Lake, Nubra Lake, and Leh. Enjoy the other activities like Bactrian Camel Ride, Festival Camping, Hemis Festival, Jeep Safari and Monasteries of Indus Valley. Starting month for sightseeing Leh Ladakh with this tour package in July. It is the adventures tour package to make your trip fantastic and memorable.
Make Query to Book this Tour
Need Help ?? Contact us..!!
Gangour Festival Tours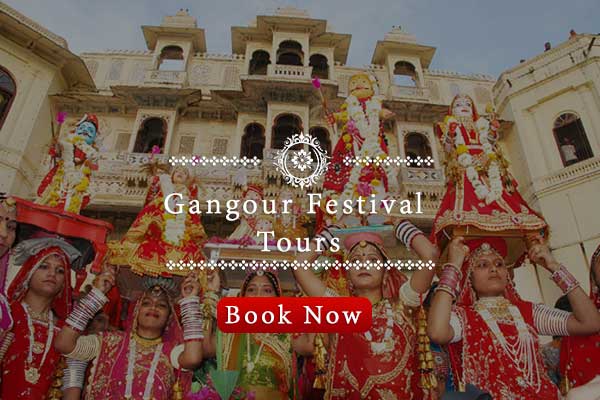 Rajasthan Tourism Bureau rated 5 / 5 based on 1694